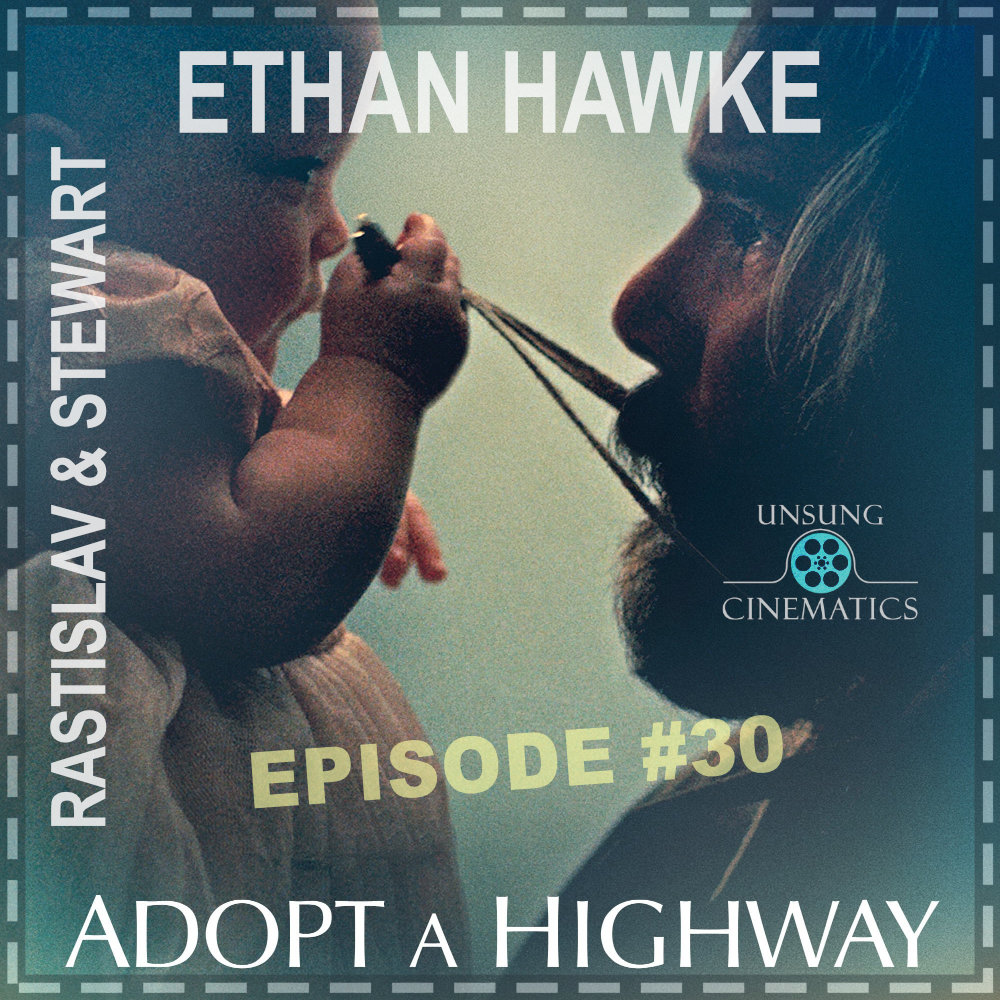 Adopt a Highway is a 2019 American drama film that tells the tale of a newly released inmate after being in jail for 20 years for the simple possession of pot.
He finds out that life on the outside has changed, but the real surprise is when he stumbles upon a baby in a dumpster while at work. Not knowing what to do he takes the baby home.
Written and directed by Logan Marshall-Green in his directorial debut and produced by Blumhouse Productions (same studio as the new Firestarter remake of 2022.) It stars Ethan Hawke as Russel and Elaine Hendrix as Diane Spring. Minor appearances from Diane Gaeta, Betty Gabriel, Mo McRae, Chris Sullivan, Nate Mooney, Christopher Heyerdahl, Loni Love and Anne-Marie Johnson.
The Unsung Cinematics podcast reviews some of the best kept secrets in TV and Film. Your hosts Stewart and Rasto provide insight to a misunderstood movie to see if it deserves the title of being "unsung". We dust off and discuss films and television shows that are considered underrated, forgotten, and even neglected.