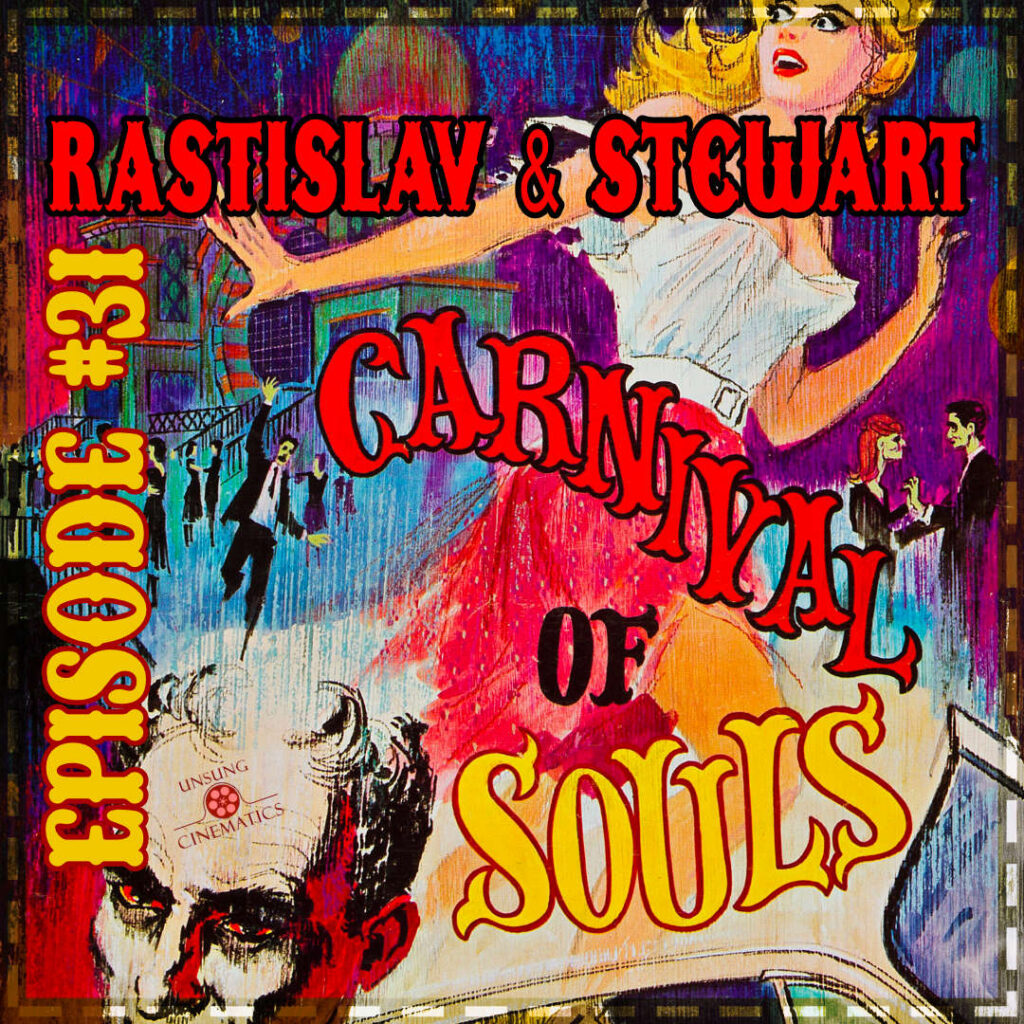 Carnival of Souls is a 1962 American Independent Horror film that follows the life of a young women after the car she was in drove off a bridge. Afterwards she begins to feel disturbed and decides to take a new job as an organist in a nearby city. Once arriving she is drawn towards an abandoned carnival and begins to have mysterious visions.
Herk Harvey directed and produced the film, while John Clifford as well as Herk Harvey wrote the screenplay. It stars Candace Hilligoss as Mary Henry, Frances Feist as Mrs. Thomas, Herk Harvey as the Main Ghoul, Sidney Berger as John Linden, Art Ellison as the Minister and Stan Levitt as Dr. Samuels.
The Unsung Cinematics podcast reviews some of the best kept secrets in TV and Film. Your hosts Stewart and Rasto provide insight to a misunderstood movie to see if it deserves the title of being "unsung". We dust off and discuss films and television shows that are considered underrated, forgotten, and even neglected.