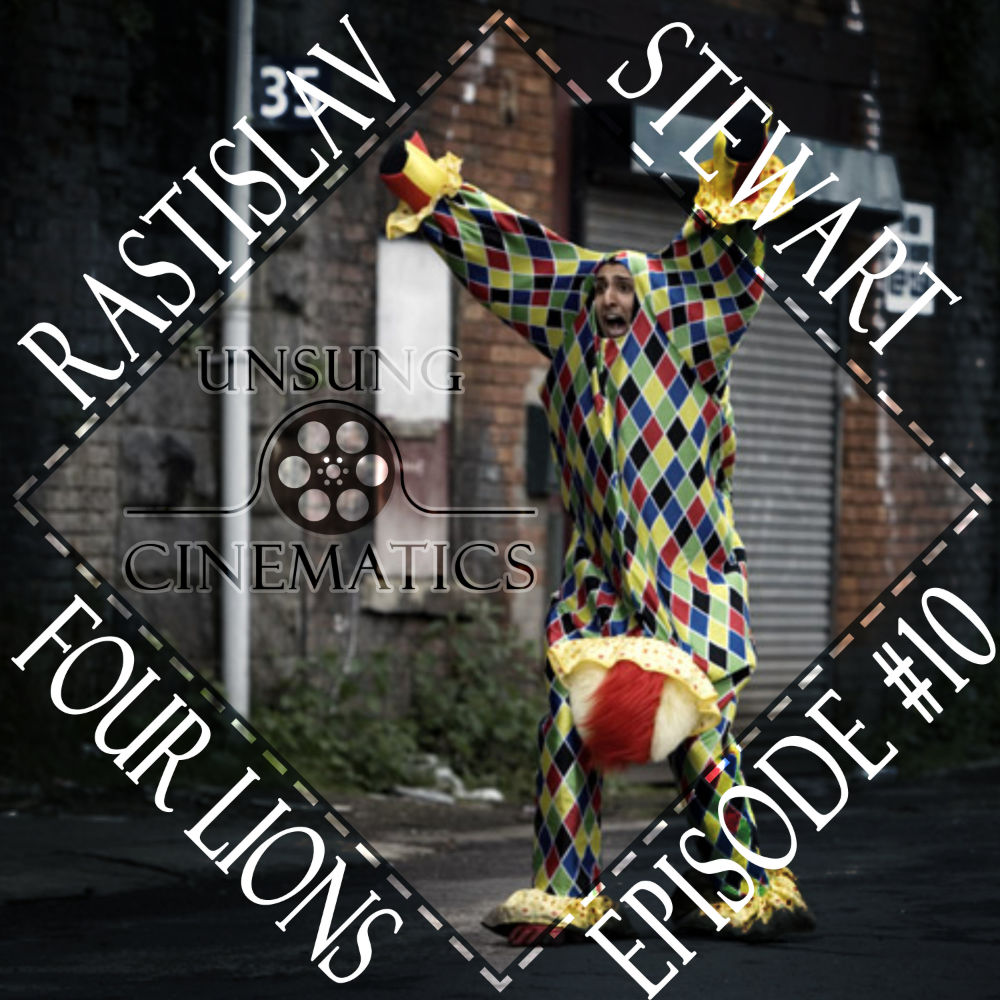 Posted On: April 26, 2020
Only one sheep was killed in the making of this film. The dark comedy 'Four Lions' from 2010 takes you into the world of 4 inept muslims as they attempt Geeh@d on an unsuspecting marathon in Britain. Their ill-conceived plan culminates at the London Marathon with their bumbling attempts to disrupt the event while dressed in outlandish costumes. Directed by Christopher Morris. Also starring Will Adamsdale, Riz Ahmed, and Adeel Akhtar.
Episode Links:
The Unsung Cinematics podcast reviews some of the best kept secrets in TV and Film. Your hosts Stewart and Rasto provide insight to a misunderstood movie to see if it deserves the title of being "unsung". We dust off and discuss films and television shows that are considered underrated, forgotten, and even neglected.