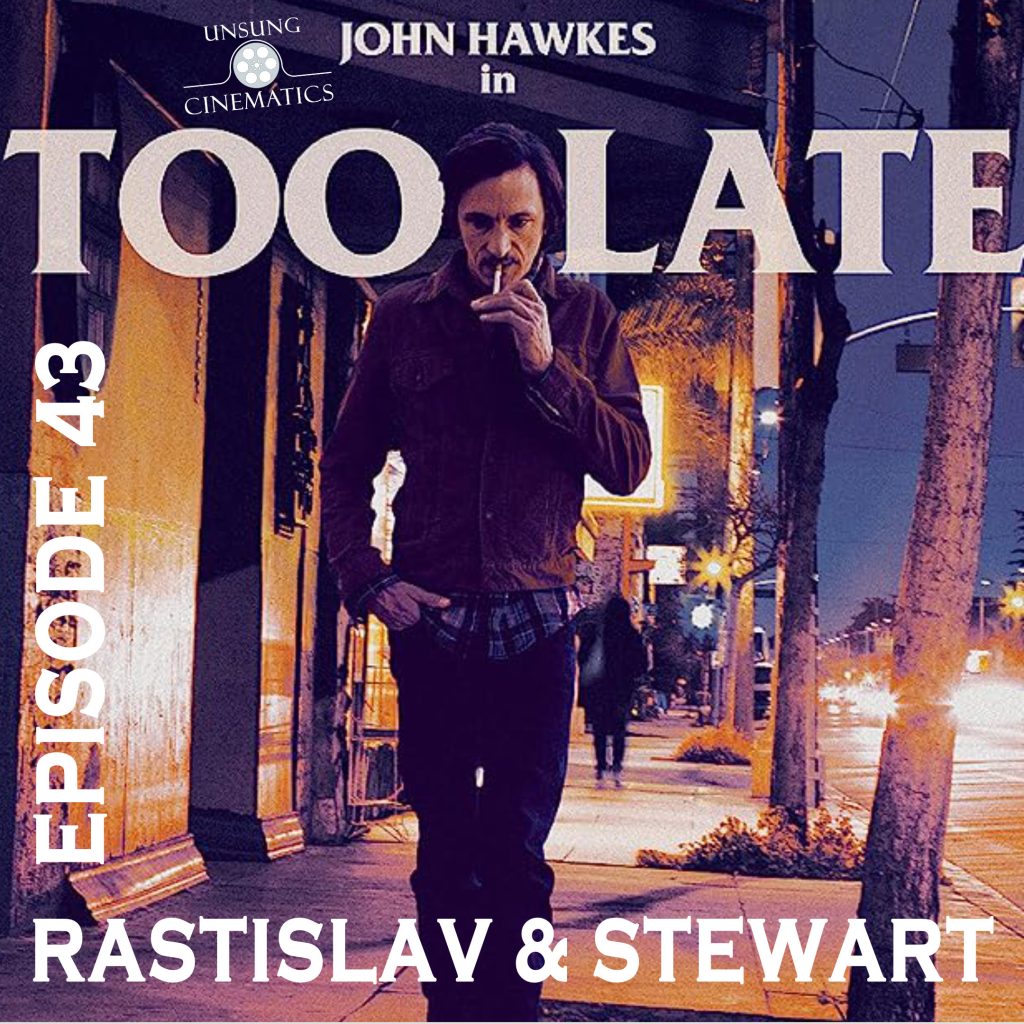 Too Late is a 2015 Film that follows the life of a Los Angeles private investigator as he tries to solve a murder mystery of a young stripper.
The film is unique as it is done in 5, 20 minute takes or scenes on 35mm film without any cuts in between the scenes. The film uses some clever techniques to tell the story, and there is a surprise ending.
Written and Directed by Dennis Hauck, and staring John Hawkes, Crystal Reed, Vail Bloom, Joanna Cassidy, Dichen Lachman, Robert Forster and Jeff Fahey.
The Unsung Cinematics podcast reviews some of the best kept secrets in TV and Film. Your hosts Stewart and Rasto provide insight to a misunderstood movie to see if it deserves the title of being "unsung". We dust off and discuss films and television shows that are considered underrated, forgotten, and even neglected.